The Young Gods

Lucidogen


Second Nature

Noumatrouff

Braindance

Young Gods

Astronomic

Artificial Clouds
Even if since 1985 !!
The Young Gods
are worldwide recognized as unique sonic architects and pioneers of sampling, they're neither from Berlin, nor from the Big Apple, but from Switzerland. Even if with six albums (and various projects like Al Comet and Heaven Deconstruction) The Young Gods have been exploring most of the world music, covering organic experimentation, classical derivation, electronic excess and high power abuse... they are now much more unpredictable and at the edge of creation. Even if The Young Gods haven't put out a record since their much acclaimed Interscope release "Only Heaven" in 95, they have been working a lot with their new drummer, Bernard... with whom they have been heavily writing, touring and producing new songs in their recently built own studio. Even if today's music scene incorporates such labels and denominations as Electronica, Hardcore Techno, Neo Metal, Industrial, Hardstep Jungle, Psychedelic Pop and Multi Ethnic Music... there is not a large enough box to categorize The Young Gods. So... even if you thought you heard it all, here's a bit of adventure in the outer limit. A limit The Young Gods themselves haven't found yet...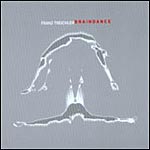 Franz Treichler
"Braindance"
Franz Treichler's Braindance is embodied music composed for Gilles Jobin's choreographic works 1997-1999.
Gilles Jobin's work is based on the complexity of the human mind and its relationship with the body...
Franz Treichler is the lead singer of the Young Gods...
More infos or buy the CD or MP3's braindance by Franz Treichler ->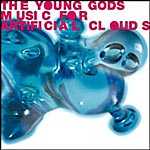 The Young Gods
"Music for Artificial Clouds"
The Young Gods are best known for their explosive live acts, but their latest composition, "Music for Artificial Clouds" is ambient and dreamlike. It furthers the band's excursions into introspective territory, such as instrumental album "Heaven Deconstruction", with its contemplative and minimalist tones, as well as Franz Treichler's recent compositions for choreographer Gilles Jobin, and "Second Nature", the band's latest album.
"Music for Artificial Clouds" is meditative music for relaxation. It draws listeners into a state of availability and seeks to link them to the world, rather than to extract them from it. As Brian Eno put it: "Ambient music is intended to induce calm and a space to think. Ambient music must be able to accommodate many levels of listening attention without enforcing one in particular; it must be as ignorable as it is interesting."
This moves away from fixing music in time by starting at point A and ending at point B. Instead, the ambient approach seeks to turn music into a permanent space made of looping textures and hues, which listeners can freely enter and exit.
"Music for Artificial Clouds" is also environmental music, in that part of it was inspired by the environment for which it was composed, and where it was initially played – the Arteplage of Yverdon on the shores of Lake Neuchâtel, during Swiss national exposition "Expo.02".
The band approached composing the piece by looking for organic sounds generated by computer, which they then mixed with a bank of natural sounds recorded by Franz Treichler during a recent trip to the Amazonian rainforest. The resulting musical landscape is inhabited by imaginary animals, resonant plants, electronic breezes, distant melodies and artificial clouds.
THE YOUNG GODS album, "Music for Artificial Clouds" was released on intoXygene in march 2004.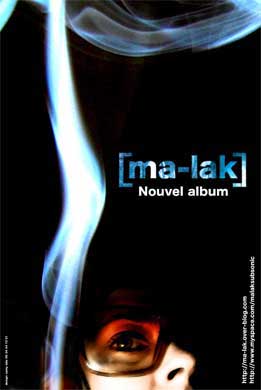 News
Angel and the little subsonic
present their latest EP : "
A sang à l'heure
" some confined vibes !
/...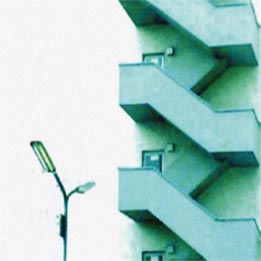 ALEX CARTER, djaimin, Dubberman, Electrobolt, escal, FRANZ TREICHLER, intoxygene, Io'n, Ion, L20 Concept, Love Motel, MA-LAK, Patrick Jammes, Peeping Tom, peepingtom, The Young Gods, THIERRY ZABOITZEFF, Virtuart, Y Front, Zaboitzeff and Crew, [ma-lak]
---