Escal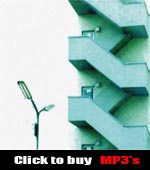 "Illogical ways"
Catalog n° INTOX025CD, Album
Release date: 2008
Buy on bandcamp
Listen on spotify, applemusic, youtube ...
Escal's experiments are simply a perfect illustration of international electro downtempo scene.
This young artist from Marseille, south of France, invite you into a poetic and harmonic trip with this debut album : "illogical ways".
Technology for him is one more tool towards communications.
He takes you sideways into landscapes only his mind could explore, we shall humbly thanks him to allow us to share this quest !
Besides tastes of Prefuse 73, Amon Tobin, Plaid or Boards of Canada he carries a character like electronic music scene showed in the 90's .
Rewind Music - Review october 2008:
Escal - Illogical Ways: Allez, vous ferez bien une petite escale avec nous du côté de Marseille pour écouter cet artiste qui nous sort son premier album. Et quel album, une merveille question mélodie, un voyage agréable que l'artiste a décidé de partager avec nous. Alors aucune hésitation, nous suivons le guide. C'est la toute dernière signature du label Intoxygene, et on peu le dire, le label à vraiment le flaire pour trouver des compositeurs comme ça. Un mélange de Prefuse 73 et de Plaid, voilà un peu ce qui vous attend en écoutant cet album, sur certain morceau, il vous plonge dans une ambiance assez soutenue, sombre et vraiment inquiétante, mais ce n'est qu'un effet que l'on perçoit car juste après, il arrive à nous redonner une ambiance joyeuse, un vrai talent d'artiste.
On en reprendrait volontiers si le disque ce mangeait. Comme il est marqué sur le site du label, Nous remercions Escal de nous faire partager cette quête.
Web: myspace/escalmusic
Email: Not available yet
Disco: Not available yet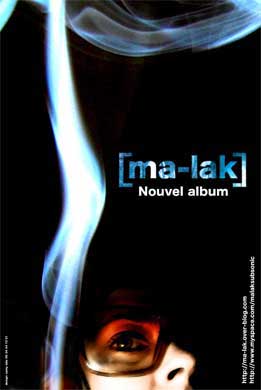 News
Angel and the little subsonic
present their latest EP : "
A sang à l'heure
" some confined vibes !
/...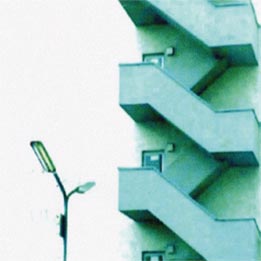 ALEX CARTER, djaimin, Dubberman, Electrobolt, escal, FRANZ TREICHLER, intoxygene, Io'n, Ion, L20 Concept, Love Motel, MA-LAK, Patrick Jammes, Peeping Tom, peepingtom, The Young Gods, THIERRY ZABOITZEFF, Virtuart, Y Front, Zaboitzeff and Crew, [ma-lak]
---