Catalog n° INTOX001CD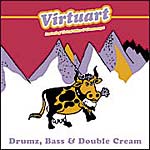 VIRTUART
Drumz, bass & double cream
Catalog n° INTOX001CD, Album
Release date: March 15, 2000
Click here to listen or download !
Track listing:
Aimez-vous la Jungle?
Step in A#
Milko Milca
Fantomas
Crime of the Millenary
Eliksir
E. Vaporetto
Le double souffle de la gruyère
6'12"
4'59"
5'32"
8'19"
7'22"
6'36"
6'26"
6'22"

Place order in direct with us
Order - Price Euro 10.00
Or buy via applemusic or bandcamp

Total Time:
Recorded at Relief Studio - Belfaux, Switzerland in January 98
Produced by Bertrand Siffert, Virtual Olive & Chronomyst
Mastered by Dom Torche
All compositions published by Intoxygene
All instruments performed by Virtual Olive & Chronomyst
Except vocals on [3] by Christine Aebisher and guitars on [4] by Al Comet
Composed by O. Abitbol & O. Aubin, except
[5] by O. Abitbol and [2] by O. Abitbol & C. Piault
Merci à François "Ultimate Banana" pour son "Sakaï",
Jean-Marc Colon pour sa tisane Indigo,
Al Comet et Laurence Evra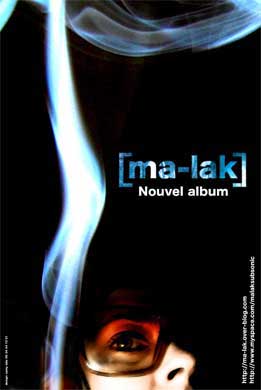 News
Angel and the little subsonic
present their latest EP : "
A sang à l'heure
" some confined vibes !
/...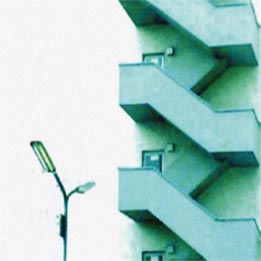 ALEX CARTER, djaimin, Dubberman, Electrobolt, escal, FRANZ TREICHLER, intoxygene, Io'n, Ion, L20 Concept, Love Motel, MA-LAK, Patrick Jammes, Peeping Tom, peepingtom, The Young Gods, THIERRY ZABOITZEFF, Virtuart, Y Front, Zaboitzeff and Crew, [ma-lak]
---