Intoxygene - Who we are
Intoxygene is a publishing company that has also developp a record label to provide to music a fair and equitable environment for its existence and development.

The published songs are not all available on the label catalog as this is not a specific company policy, therefor you might have to go on third party sites to purchase recordings of the compositions hereby presented.

The parties involved in this project have been brought together by Patrick JAMMES, an independant music consultant, actor since the eighties of the independent music industry, who founded the company and currently act as the company manager.

His music connections started with programming for radio stations in Paris in the early eighties (Canal 89, Radio Libertaire, Carbone 14, Gilda, Radio 20/20...), to continue with the management of Lemming Productions, his first company, which was promoting shows in Paris from 1987 (Lee Scratch Perry Elysée-Montmartre 1987 as well as Ludwig Von 88, Kortatu, Washington Dead Cats, Swans, De Div, Dazibao, Treponem Pal and also Berurier Noir in Zenith 1988 & Olympia 1989...) and also booking french tours for that aboves and acts such as: La Muerte, Meat Beat Manifesto, Beatnigs, Consolidated, Kmfdm, Revolting Cocks, Element of crime, Desmond Dekker, Hard-Ons, Jim Rose Circus Sideshow...

The management of The Young Gods career for 15 years (1989-2004) as well as Treponem Pal and the tour management for Ministry along the 1992 Lollapalooza Festival allowed him to improve record industry and publishing administration experience.

From 1996, he developped intoXygene in order to face new technologies chalenge and try to allow to music published long term exposure.

The initial company commitment have been with the Virtuart projects, then came swiss artists Electrobolt & Peeping Tom with the licenses of their albums, The Young Gods recordings from 1997 to 2004, as well as the other signature for whom productions or licences was concretised such as: Y Front, Love Motel, Djaimin, Alex Carter and most lately Thierry Zaboitzeff's Missa Furiosa.

Patrick Jammes latest commitment include consulting for third party like the Paris artist Olaf Hund and the Ivorian star Alpha Blondy as well as the signing of new material composed by artists like Dubberman, L20concept, Escal , which open new perspective for the company future !
The partners involved have been so far:
What generated each project signed is the will to
DO
things although this occured to be a daily challenge in the current environement of the music industry !
Beside the generic "
Electronic Music
" concept, the issue of this energy should be to bring humans to more mutual understanding...
Thanks for your attention and welcome on our site.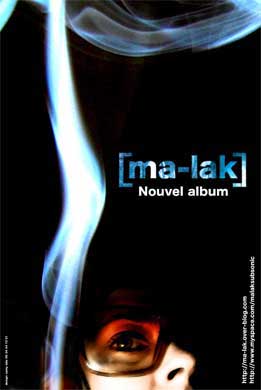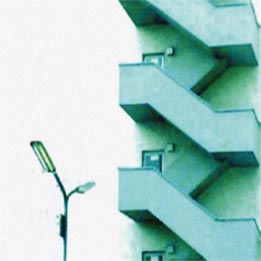 ---