Intoxygene news
LATEST NEWS:
CHRONOLOGICAL SUMMARY OF RELEASES FROM LATEST TO OLDEST...


Digital releases:

LOVE MOTEL " Mind The Void (Clive Jenkins remaster)" - december 2021

ANGEL & The LITTLE SUBSONIC - " A sang à  l'heure" in december 2020 !

DUBBERMAN Featuring Frédéric SICART - "Vapor's Milk" in november 2020.

LOVE MOTEL - "Bad Karma Boy" out in october 2020 (we're so glad he was eventually fired !)

Y FRONT & LTNO - "Je t'aime moi non plus" (cover version) recorded in 2002 @ relief studios .

LOVE MOTEL-The Perfect Male in november 2017 & singles like "New Jersey Girl" and remixes along 2018 !

ANGEL & THE LITTLE SUBSONIC-Seuls in march 2017

TRUESCOPE-Distance in november 2016 and its remixes in january 2017

DUBBERMAN-The Vibe in august 2016 and "Pseudologia fantastica" in october 2018

ANGEL & THE LITTLE SUBSONIC-Debut in august 2015 & its remixes "Pour Madame" in june 2016 & "Déchiffrez le code" in july 2016

Encore humaine by MA-LAK ! - on February 4th 2009

DJAIMIN-majikback, (rerelease of his cult album of 2002) on December 8th 2008

ESCAL-illogical ways, (debut album) - October 30th

MA-LAK-percez les murs, (debut album) - October 23rd 2008
Io'n debut album "Paris-Passay"
released on april 2nd 2008 available via Believe in digital and La Baleine physically.
IntoXygene
also committed to the following talents for some of their original compositions:
DUBBERMAN
.
The Serge Gainsbourg song "je t'aime moi non-plus" cover version performed in duo by the two vocalists
Emmanuel-LTNO & Syd-YFRONT and produced by the DUKE of YFRONT released in digital single in july 2020.
Â
IntoXygene reminds you its label catalogue under its historical release schedule:

THIERRY ZABOITZEFF's (ex- ART ZOYD) latest project was released by the label on October 13th 2004; entitled "MISSA FURIOSA" is the soundtrack of the show that was created during the Linz-Brucknerfest in 2002, we invite you to discover an extended presentation on the artists pages:

ZABOITZEFF & CREW - Missa Furiosa
Album CD (intox023CD) [ detail ]

The previous reference of the label which came out in spring 2004 : THE YOUNG GODS ambient project entitled: "Music for Artificial Clouds"

THE YOUNG GODS - Music for Artficial Clouds
Album CD (intox022CD) [ detail ]

Previous reference was from Uruguayian artist, met when based in Lausanne, ALEX CARTER, we released his brillant debut album on the label late february 2004:

ALEX CARTER - The Craftman
Album CD (Intox018CD) [ detail ]

House music album "Majikback" by artist DJAIMIN was release in the summer 2003 by universal music only in switzerland, one twelve inch vynils taken from this album was commercialise by the label, discover the first title "Enjoy" (intox021MX) featuring splitted Bern's band: Smartship Friday !

DJAIMIN - Enjoy
Maxi vynil (Intox021MX) [ detail ]

On april 15th 2003, intoXygene released in switzerland LOVE MOTEL debut album "après le paradis..." project developped by Jean- Pierre Kazemi, Geneva based artist, discover his website on www.lovemotel69.com or via the Arobance magazine link above and listen or watch videos from this reference:

LOVE MOTEL - Another night
Album CD (Intox014CD) [ detail ]

Three remixes of the song ASTRONOMIC from the "second nature" album by THE YOUNG GODS were available late 2002, this is a collector vynil! the A side contain the mix of EVIL C who is member of the geneva Database and the B side present the ones of Vincent HAENNI member of the band Peeping Tom.

The Young Gods - DENATURE.1 Astronomic
Maxi Single (INTOX16MX) [ detail ]

D. from Y FRONT released for the label a sequence embodying samples from the label catalogue released in May 2002, this is INTOX our COMPILATION that is available for 10 Euros.

Intox - Compilation
Album CD (INTOX013CD) [ detail ]

The band, Y FRONT released on the label a second album with 11 tracks at the end of the 2001 year. Bernard Trontin from The Young Gods performs drums on most of the songs and Enthony former LT.NO performs bass as guest on a track. Check for more details and infos on Syd Odgy and D.'s band on the artist pages.

Y Front - Mellow Cosmos
Album CD (INTOX012CD) [ detail ]

Intoxygene was also proud to present you the following references from THE YOUNG GODS available since 2001:

The Young Gods - Live Noumatrouff
Album CD (INTOX09CD) [ detail ]

The Young Gods - Braindance (musics from Gilles Jobin's choregraphy)
Album CD (INTOX010CD) [ detail ]

The Young Gods - The Young Gods Debut
Album CD (INTOX011CD) [ detail ]

Their latest material from previous millenium, was originally released by the intoXygene label in 2000:

The Young Gods - Lucidogen
CD Single (INTOX005CDS) [ detail ]

The Young Gods - Second Nature
Album CD (INTOX008CD) [ detail ]

Without forgetting our first now classics references initially released from 1998 through 2000:

Virtuart - Drumz, bass & double cream
CD Single (INTOX001CD) [ detail ]

Virtuart - Drehkar
Album CD (INTOX003CD) [ detail ]

Electrobolt - Stay Tuned
CD Single (INTOX006CD) [ detail ]

Peeping Tom - Liquisand
Album CD (INTOX007CD) [ detail ]

And for any query please do not hesitate to contact us at:
infos@intoxygene.com
LIVE DATES
Please Check either annoncements and links above or artists webpages for their live dates.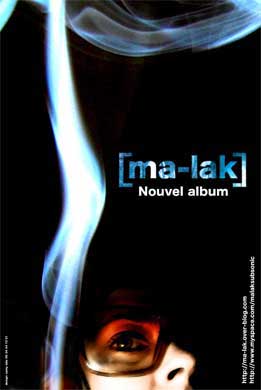 News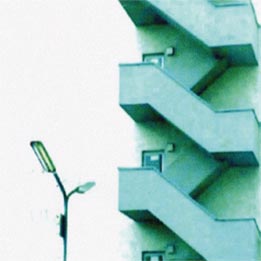 Latest news
Â
Check the some news on the label and the artists activities when they advised us with the art magazine Arobance
ALEX CARTER, djaimin, Dubberman, Electrobolt, escal, FRANZ TREICHLER, intoxygene, Io'n, Ion, L20 Concept, Love Motel, MA-LAK, Patrick Jammes, Peeping Tom, peepingtom, The Young Gods, THIERRY ZABOITZEFF, Virtuart, Y Front, Zaboitzeff and Crew, [ma-lak]
---